I'm 6'2'' and I struggle with my set up on these lifts. I've been watching DL videos and then comparing to my own and I notice that my butt is much higher in the air than those who are shorter than me. This causes problems throughout the lift, primarily being that my hips and shoulders don't move at the same time. Hips first, then shoulder, causing a rounding of the upper back on heavier lifts.
Here are two pictures of my start.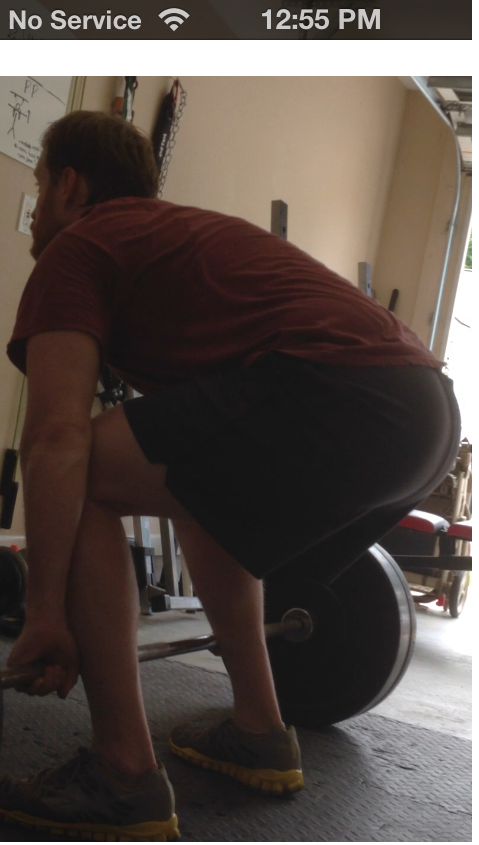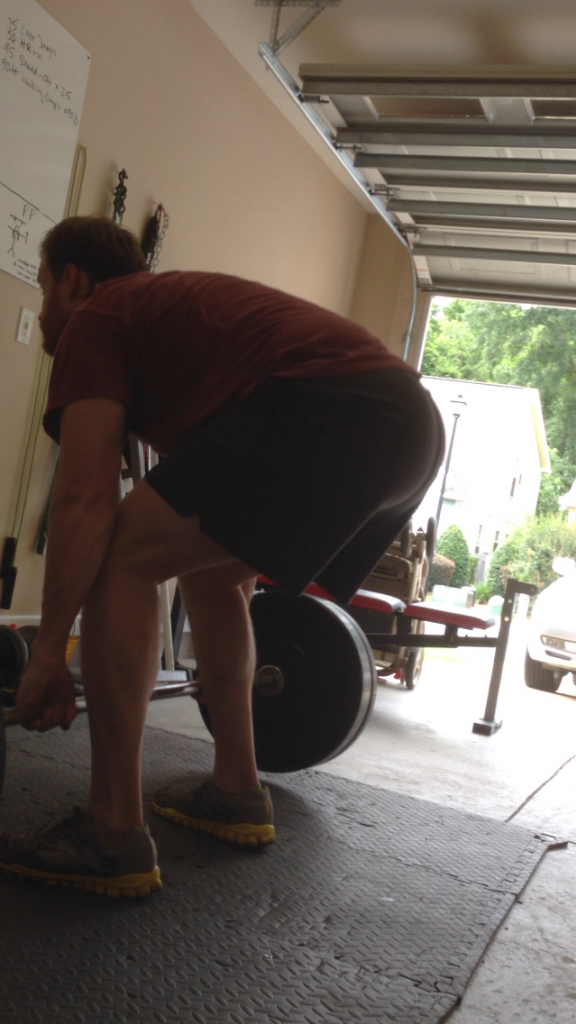 After some searching on the Brand X forums the consensus was that for I should start with a wider stance. My question is how wide? If I go much farther out my hands will need to come on the inside of my knees (which is something I'd like to avoid). I've seen some videos of people starting with the weights lifted up higher off the ground (sitting on some 25 lbs bumper weights). I wasn't sure the reason for that set up. So is the setup wrong or is there perhaps another problem I should be working on?
Finally, if the wider stance is needed should I take the same stance for the other two lifts?